Yes, you read it right. I've had to book last-minute one-way domestic tickets for 14000 INR, so even I couldn't believe my eyes when I saw the round-trip ticket price from Bombay (India) to Geneva (Switzerland) --

JUST 25500 INR.
How did I manage to pull this seemingly impossible feat?
I flew with Kenya Airways (the pride of Africa) from Bombay to Nairobi to Geneva. I was a bit skeptical about the airlines (especially after the Ethiopian Airlines incident in march 2019) and I'd googled for reviews after booking the tickets (smart, no?). The reviews were mixed but after having flown with it I can honestly say that it is a wonderful airline! Good food, entertainment, and tangy lemon moisturizer on board (my hands get super dry while flying)....life jhingalala!!
And also I booked the tickets almost 3 months in advance.
Total Budget ?
Duration?
Visa?
You need to apply for Schengen visa either directly at the Switzerland embassy in New Delhi or via VFS global. The visa charge was around 7000 INR including the VFS global fee. Apply at least a month in advance just to be safe. Although these guys are really quick. I got mine in like 4 days.
Where to Stay?
Hostels in Switzerland are heavenly.
Location wise they're amazing. I stayed in a hostel in Grindelwald, Switzerland and it was right next to the river where I witnessed one of the most stunningly beautiful sunsets of my life.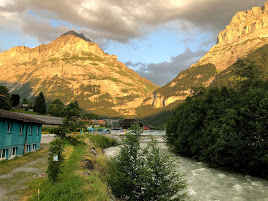 Hostels are the most budget-friendly option anywhere in the world. And given how expensive Switzerland is, the above statement holds true >>> Just about 2500-3000 INR per night per person.
But but but they've added perks. If you stay in a hostel you get to FREE ACCESS to public transportation like bus, tram, and train! Woohoo!!
Also, free breakfast. You get an extravagant variety of teas ( chamomile, cherry, lavender, earl grey, and so many other flavors! ), jams (blueberry, strawberry, cherry, orange, etc. ) and CHEESE (gruyere is the only one I could remember).
Once I went to a cheese farm and had the best cheese in the world.
What to Eat?
If you are on a budget trip, then I'd suggest buy milk, fruits, bread, and other food items from the local grocery shops like COOP or MIGROS and cook for yourself. Most hostels have a kitchen.
And if you want, you can even carry a few ready to eat food items from India itself - like Upma! It can come handy at times cause in some of the tiny Swiss villages you can dine only at specific times.
Splurge (that is eating out at ANY restaurant in Switzerland) only once or twice or okay maybe thrice.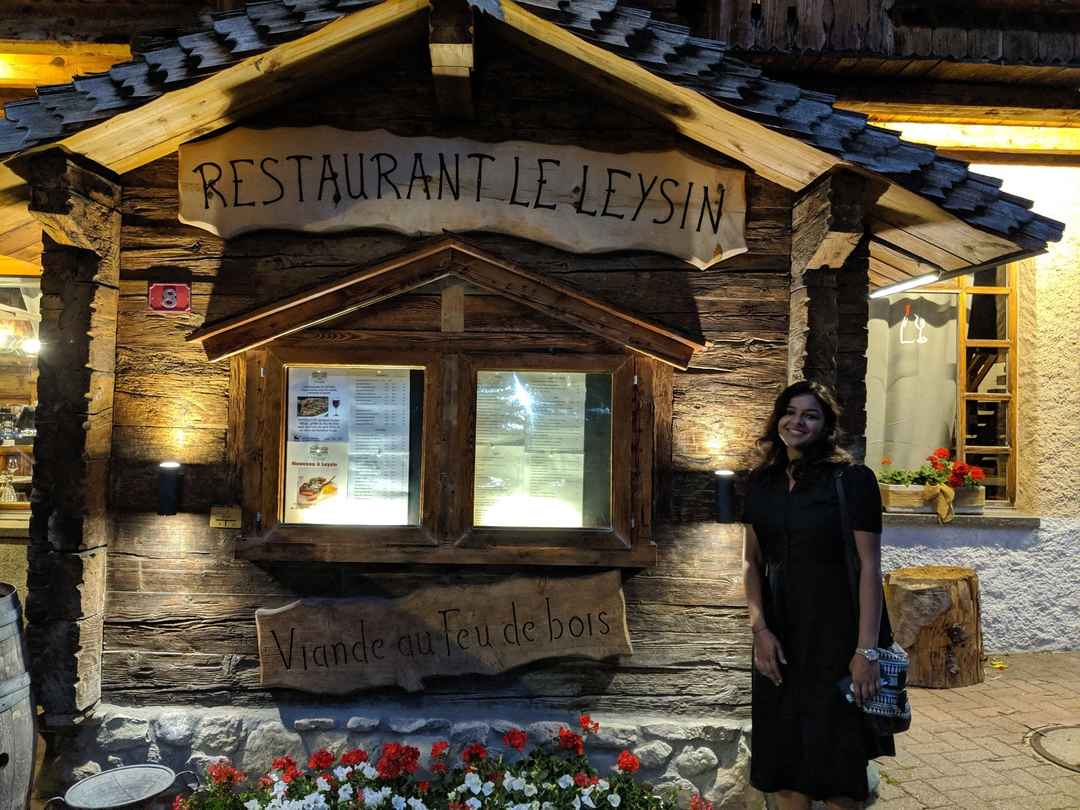 If you open the Switzerland tourism website you'll be mind-boggled with the various options of travel pass. Buy what suits your itinerary the best.
But if you have a flexible schedule like moi then buy the half fare pass for 120 CHF ( Roughly 8000 INR) and you get to ride the cable cars, funiculars, train and other public transport for half the fare.
Where to Buy Souvenirs from?
Mhmm. Why am I mentioning this as if this were so important? Well, you can't help but stop yourself from buying one of those oh-so-famous cowbells (Remember even Shah Rukh gifts one to Kajol in DDLJ??). But then after extensive research ( read : walking around exploring each and every shop for 3 hours in Geneva downtown! Cause Google didn't give me a satisfactory response) I found this one shop run by a very nice man who goes on smoking breaks quite often, selling a decent size cowbell (30 cm approx) for 30 CHF. The shop name is Horlogerie - Souvenirs and watches. I've added it on Google Maps as well. You are welcome guyssss! I helped you save 600 bucks right there. (: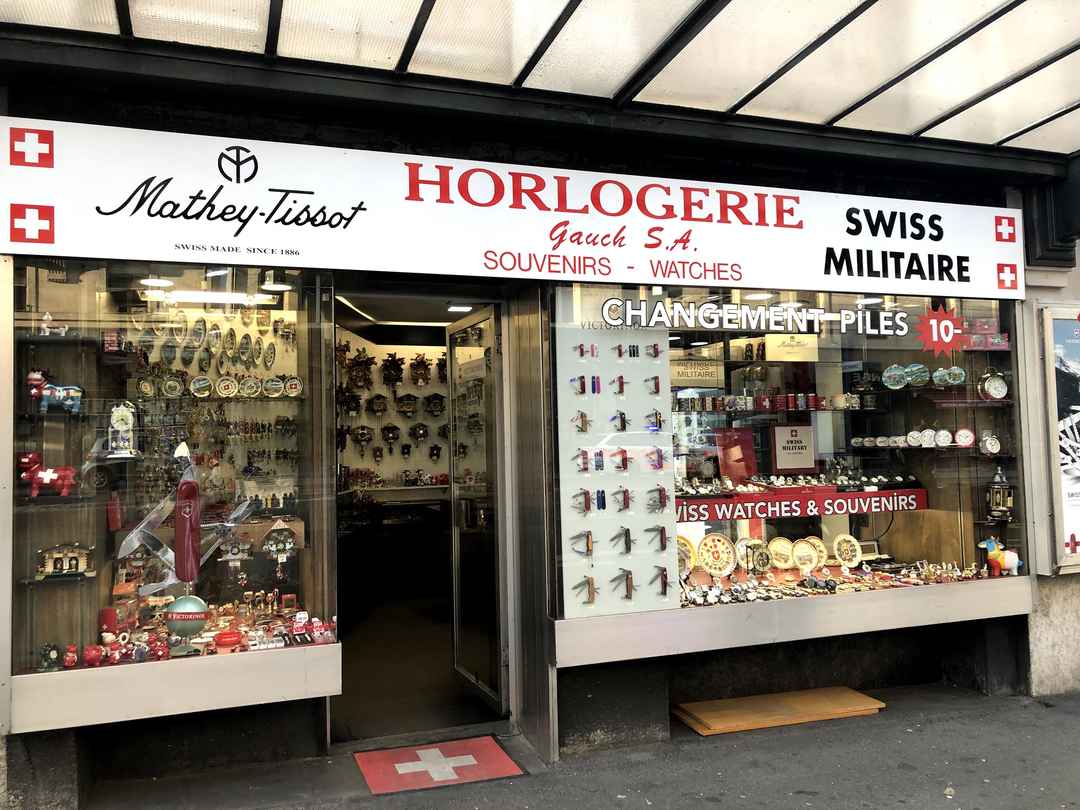 There you go! You're all set for a budget trip to Switzerland!